At the age of 4, Cris "Kesz" Valdez was homeless and on his own.  Kesz ran away from an abusive and drug addicted father.  He went to a nearby dump site in the capital city, Manila, to join other homeless kids seeking food and shelter.  One day he fell into a burning pile of tires and yelled for help.  His current guardian came to the rescue.
On his seventh birthday, instead of asking for gifts for himself, he asked to give gifts to other homeless children in Manila thus starting his "Championing Community Children" charity.  His charity gives gifts, flip flops, educates kids, and mends their wounds.
Kesz is now being honored with the Children's Peace Prize of 2012 for all of his good work.  Nobel Peace laureate Desmond Tutu gave Kesz his beautiful award.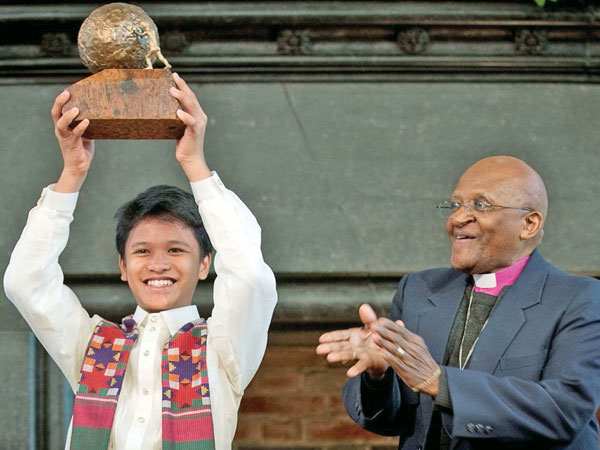 Keep up the wonderful work Kesz!!!!  You are doing amazing things for the world. 
Peace & Love,
Jon